Super absorbent, Easidri has a unique cell structure which slowly releases its moisture, cooling your dog for hours. The coat cools as water slowly evaporates, use in hot weather to keep your dog cool and comfortable.
Re-usable and machine washable, supplied in a handy storage case always ready for use. It is tough and durable and resists tearing and shredding.
Easy to fit with adjustable touch and close chest and stomach straps.
Cooling Coat Care Guide
1. Before use, soak thoroughly in cold water & wring out leaving the coat slightly damp.
2. Place the coat on your dog and fasten using the chest & stomach straps (do not over tighten).
3. If the coat dries out during prolonged use, rehydrate by following step 1.
4. After every use, rinse thoroughly in Easidri's Coat & Towel Wash, or a weak solution of household disinfectant (not bleach).
5. If the coat becomes soiled, machine wash with Easidri's Coat & Towel Wash or a household laundry detergent (bio or non bio) at 30°C. Do not wash in fabric softener.
6. Do not tumble dry or allow to dry out. Wring out until slightly damp and store in this resealable bag when you have followed steps 4 or 5 above.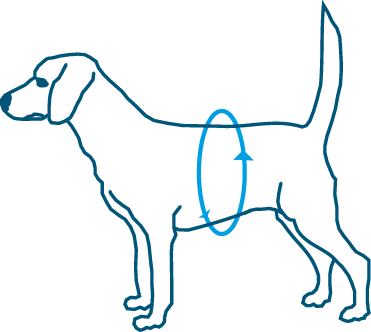 Measure from one side of the stomach all the way round.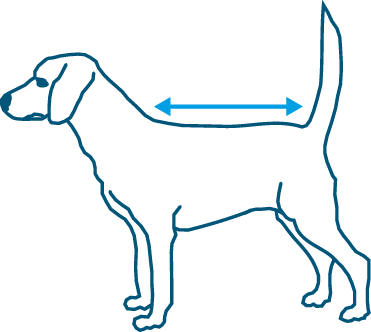 Measure from the collar of the neck to the base of the tail.
                                                        Coat Size                            Length             Max Girth
Extra Small
31cm
(12″)
52cm
(20″)
Extra Small Wide
31cm
(12″)
62cm
(24″)
Small
44cm
(17″)
72cm
(28″)
Medium
52cm
(20.5″)
86cm
(34″)
Medium Wide
52cm
(20.5″)
100cm
(39.5″)
Large
63cm
(24.5″)
100cm
(39.5″)
Extra Large
79cm
(31″)
117cm
(46″)